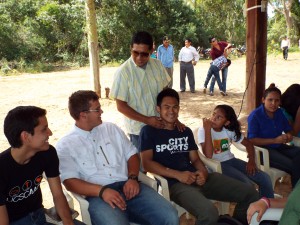 Short-Term Mission Teams
You may not feel like you have the gifts, skills, or courage needed to go on a mission trip to Bolivia, but God can use you and your church in amazing and marvelous ways. From digging and hammering to evangelizing adults and children, from teaching sewing and crafts to going on prayer walks, the possibilities are endless. All you need is a heart willing to follow the Lord.
Download these applications if you are ready to begin your adventure!
LATCOM STMT Personal Covenant and Liability Release
Long-Term Mission | Become a Missionary
If you've been on several short-term mission teams and are discerning your call to serve LATCOM in a deeper way, or if you feel called to become a missionary in His name, please contact us. While our focus is to train and support national workers, we also need long-term and career missionaries to fulfill LATCOM's vision. To be a missionary candidate for LATCOM, you must have a strong sense of your gifts, abilities, calling, and a clear sense of Gods' will for you to serve internationally. To begin the candidate process, please complete the interest form below or contact us via email or phone.