Second Post:
I lived out of a 50lb. suitcase for 4 1/2  months in Lithuania. I should be able to pack for an 11-day trip with a duffle bag.
Hiking boots. Check. Khakis. Check. Rain jacket. Check.
But what if the mountains are colder than I think? Will I even really need to pack a lot if I'm working every day? Should I bring extra pants? Why am I worrying about what to bring or not bring?
When did this trip become about being comfortable?
Mission's trips often ask more of you than you are prepared to give. At the heart, we humans are selfish, self-involved creatures that worry about whether red t-shirts will attract more mosquitoes than green t-shirts.
This next few days before the trip, I have a lot on my plate for school: senior exams, midterms, papers, and cabinet meetings. My mind is overflowing with those little anxieties that take up all the space when instead, I should be packing my mind and heart in preparation for service. Service asks you to look past yourself, past the 3 pairs of khaki shorts you grumbled about wearing, to the opportunity ahead. Those khaki shorts will have a greater purpose, a chance to aid and heal, an opportunity to embrace the cleaving of self.
Service asks that you pack only what is beneficial, only what will enable you to meet the needs of others.
Service asks what Jesus asks: Are you willing to be emptied, so that you may be filled?
Father, unpack my heart, my mind, and my attention so that it may be filled with the task ahead. And if you wanted, God, I wouldn't mind if you made my suitcase like Elisha's bottomless oil jars.
Ashlee Amann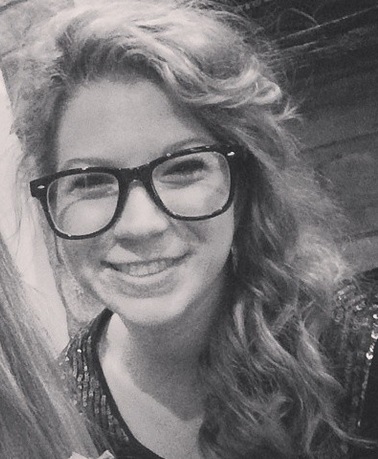 First Post:
I have been to over 14 countries across the world. But in little over a week, I will go to South America for the first time.
My name is Ashlee Amann (said like "Amen") and I am a senior at Taylor University in Upland, Indiana. My team and I have been preparing to go to Bolivia since February. It is almost hard to believe we are so close to leaving. We are going to volunteer at one of the largest Christian camps in Bolivia, Monte Blanco. Being a Colorado girl, I am doubly excited to see some mountains and put my hiking boots to good use.
If you have ever been on a mission's trip before, you understand the preparation that goes into a trip like this. Quick shout out: Good Will is a great place to grab some "trendy" khaki pants and even some well-loved hiking boots ;). Passports, shots, packing lists, and double-booked airlines are all a part of the process.
However, each mission trip is different. To be honest, each one is both parts terrifying and thrilling. The thoughts that run through my head reiterate the importance of serving graciously: What will their culture be like? What if I offend someone? How can I best help those who run the camp? Will I have enough energy for every day? Is what I'm doing important? Am I helping?
Although my Spanish may be a little rough (okay, very rough), I am excited to taste new foods, work in cross-cultural teams, laugh with little kids, and experience a whole new culture.
Bolivia, I can't wait to meet you.
Ashlee Amann